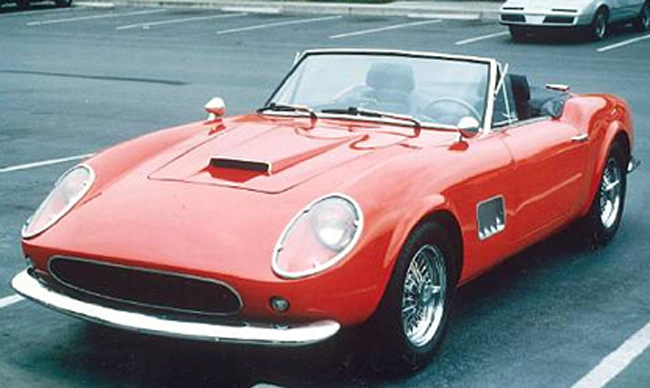 This convincing replica of the Ferrari 250GT Spyder California was commissioned and built for the 1986 Paramount Productions motion picture Ferris Bueller's Day Off starring Matthew Broderick as the high-school slacker. When Ferris decides to skip school one day, his friends go with him; the father of one of them owns a Spyder California. You can guess the rest…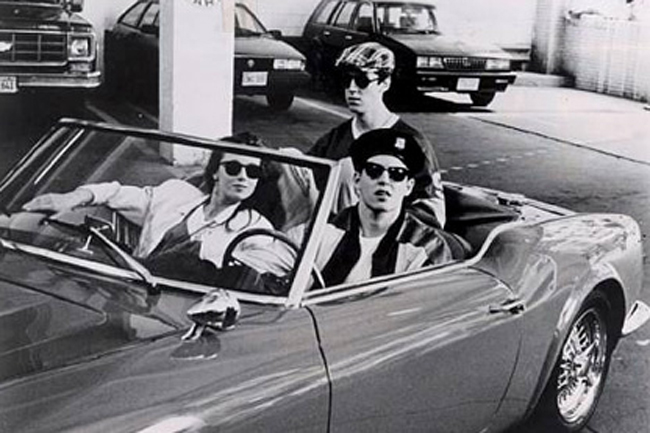 Only 100-or-so Spyder California's were made between 1958 and 1963. Genuine examples are rare and worth a king's ransom, so it is perhaps understandable why Paramount chose to use a replica a rather than the real thing. Sleekly styled by Pinin Farina, its classic lines combine elegance with aggression in equal measure. The Spyder California was directly descended from the 'Tour de France' competizione model and was powered by the same Colombo-designed 3.0-litre V12 engine producing anywhere between 240 and 280bhp.
The Car
This car was manufactured by Modena Design & Development, of El Cajon, California using a bespoke chassis – of the same 102.3″ wheelbase as the LWB Spyder California – featuring independent front suspension, live rear axle and disc/drum front/rear brakes. The glassfibre body incorporates a steel cowl brace, steel door inners and steel boot lid, while power is provided by a Ford 4.7-litre V8 engine with automatic transmission.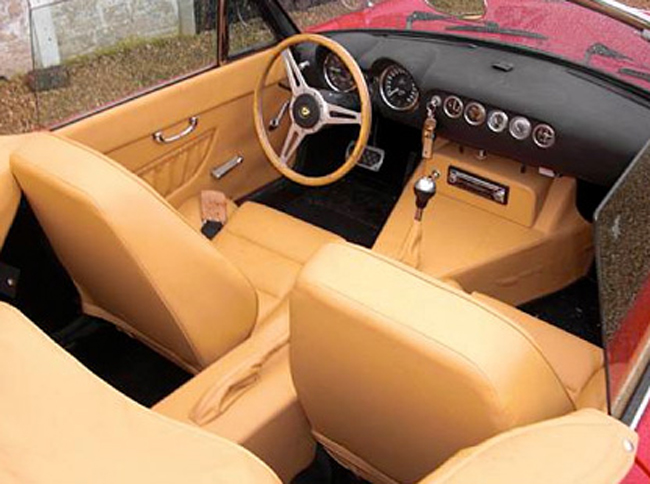 The Carizma touch
Delivered to us via enclosed transporter and rolled out carefully the GT oozed style and presence immediately, as if under the studio lamps from which the GT was once lit our workshop brightened and bristled with excitement for our latest project.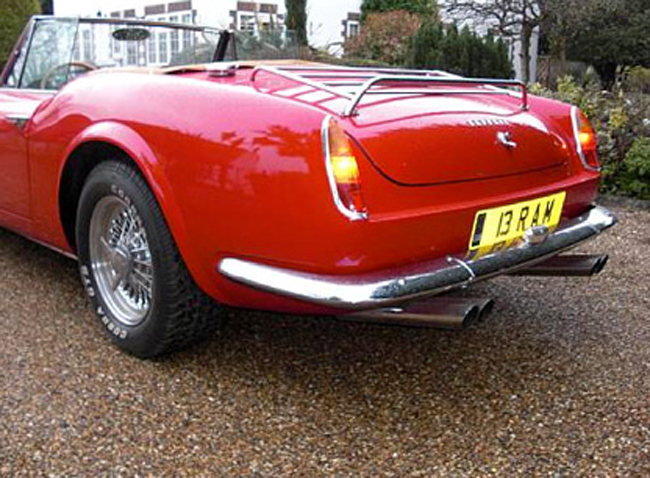 Although relatively sound, time had taken it's toll. The body was in need of attention and some adjustments required. We could not wait to get stuck in. It was decided that the best way forward was to strip back, reprime and repaint in the original Ferrari red.
The results speak for themselves. The car was sold in April 2010 by Bonhams London for a large, five figure sum – more than double it's guide price. Click here to see a video of the auction.