The savings continue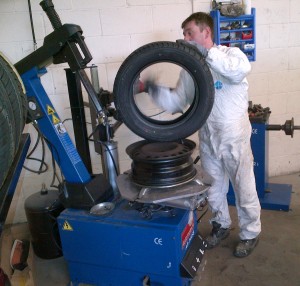 Since teaming up with our fabulous buying group back in 2012 to bring a completely new choice for tyre services in Melton Mowbray, customers old and new now benefit from some of the most competitive prices around on a comprehensive range of budget, mid range and premium tyres for all vehicles and budgets. We have an excellent range of winter tyres too.
We have surprised ourselves with the savings our customers can make on fitted tyre prices compared to our nearest national competitor.
This year we have invested in more advanced equipment to efficiently and safely remove, fit and balance tyres on rims 10 to 24 inch which covers every car type and model from an old mini cooper to a brand new range rover. Vans and light commercials are also catered for and from the outset we have fleet customers running ford transit's who are saving pounds.
Our vehicle brake check and replacement service is also available to all.
In addition, this service too comes with the high quality, reliable service standards our customers demand from us in all areas of the business.
WHO SAID YOU GET NOTHING FOR FREE?
Free tyre checks including pressure, condition and inflation if required for all our customers.
Free Pre MOT test tyre checks.
Free Brake Disc and brake pad visual condition check.
Free quotes on any tyre or vehicle brake assembly 01664 500111